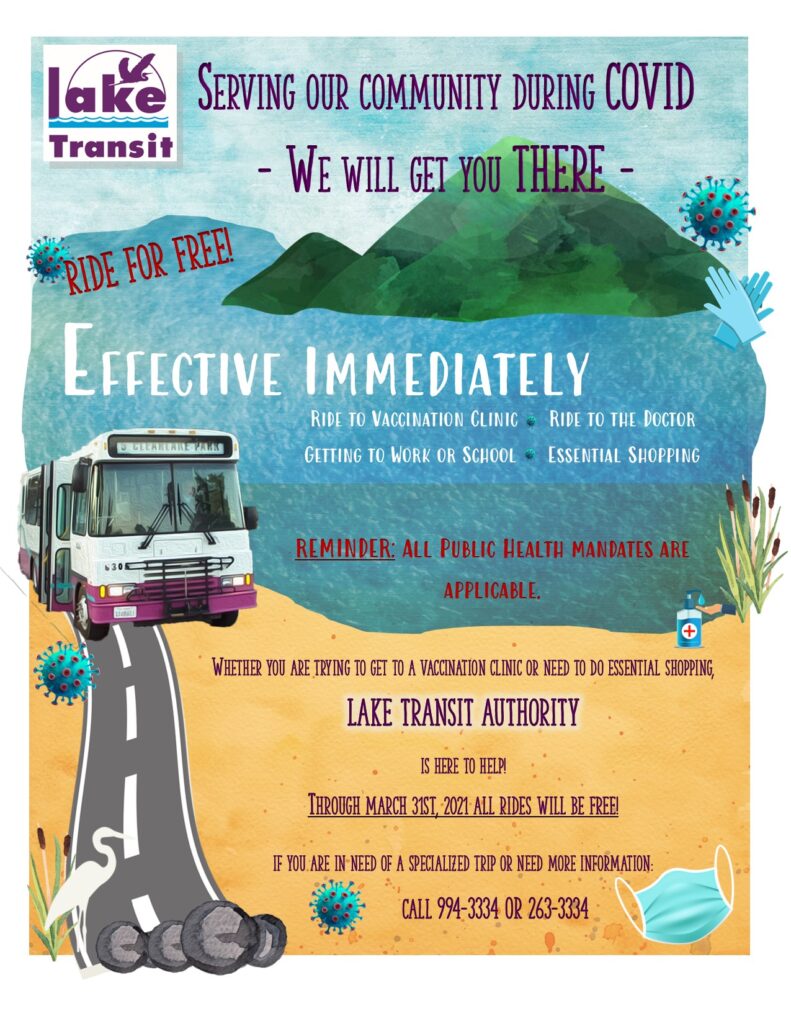 To assist riders during the COVID-19 pandemic, Lake Transit Authority is offering free fares to all riders. Effective immediately through March 31st, all rides will be free.
Whether you need a ride to a vaccine clinic or to other essential destinations such as a doctor's appointment, shopping, work, or school, LTA is here to help!
As a reminder, all public health mandates are still in effect.
If you are in need of a specialized trip or need more information, please call 994-3334 or 263-3334.